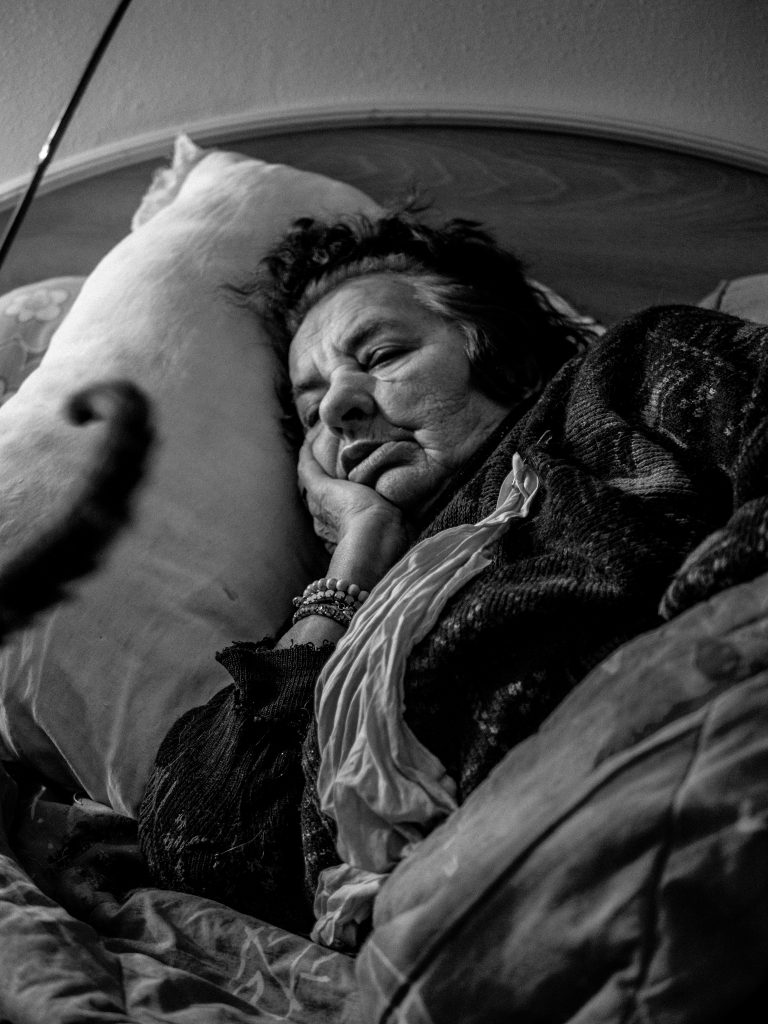 Last night I had two dreams. One of deep joy and the other, frustrating. In the first I was in a home and suddenly I became aware of the fact that I was dreaming. Wow … I can create whatever I please now, I thought. As I looked at one of the bedroom doors, I wondered if perhaps, when I knocked, my dad who passed on last October, would answer. I knocked. His voice responded with such clarity and I entered the room. Every details was vivid. Every expression authentic; his dry wit in tact. I was overjoyed as other family members joined in conversation. Nothing profound was said, no message from heaven – just simple conversation and being together and that was absolute bliss for me.
Then I became aware of another person in the room whom I did not recognize at first. Again I became aware of the fact that I was dreaming and I decided to transform this person into an acquaintance from years ago with whom I needed to complete a conversation. But the face would not transform and I could not control the dream. The dream became more and more frustrating. It seems to me that one cannot consciously manipulate the unconscious to produce quick fixes.
Both Mary-Anne and I awoke early in the morning and we discussed our dreams. It seems to me that my relationship with my dad has been concluded (as far as this earthly existence) and the wholeness in which it was concluded is preserved. I've only had three dreams of him and every time I did, I was simply at peace and overjoyed to be with him. Nothing more had to be said … the reality of who he was/is, was enough. In a way the relationship no longer needed to develop, as all relationships on this earth need to, rather, the relationship that was, was sufficient and brought into the present. I don't know if I can communicate this intelligently, but I'm trying. Maybe what we think of as eternity is not a continuation of relationship as we know it now, but rather, that we are eternally present to God and one another in a wholeness that no longer changes…then again, this might just be a precious experience, and I'm yet to be surprised by what is to come.
As far as I remember it was in Jurgen Moltmann's book, The Coming of God, in which he explored different ways of understanding the end, including the end of our personal lives. It was in one of the perspectives he discussed that the words 'eternally present to God' was used. I found it intriguing, yet had reservations because it seemed to imply that individual consciousnesses do not continue, but rather, that all will be present to God – each person will be preserved in the consciousness of God.
The experience I had in this dream, however, opened up a new insight to me. Maybe the individual and collective consciousness of humanity is in fact part of God's consciousness. In that sense, to be eternally present to one another, is to be eternally present to God as well. Isn't that what the resurrection hope is all about – that every relationship that ever was, will be brought into the beauty and completion it was intended for, and given a bodily presence. For every relationship is in reality connected to all relationships. Either all will be reconciled (Col 1:20) and God will be all in all (1 Cor 15:28) or none will.
For more thoughts on the unconscious see our Youtube playlist, Secrets of Silence