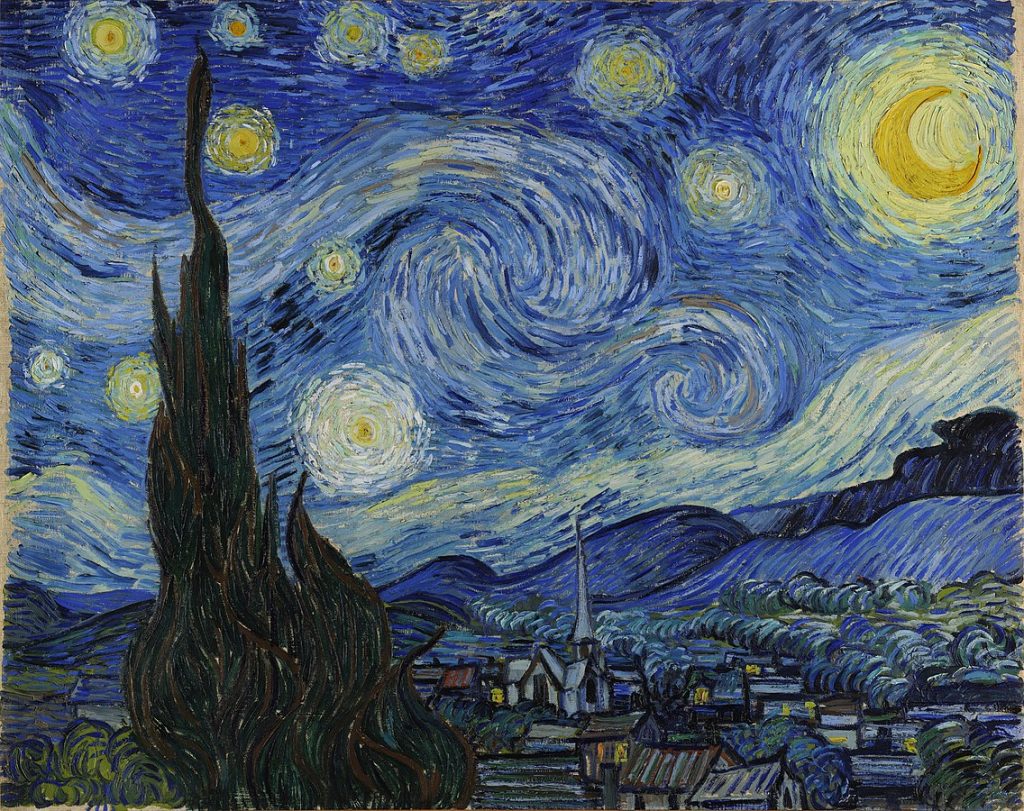 The most basic definition of mimesis is to mimic or imitate. In this essay we'll explore three levels of mimesis and how they relate to Jesus' imitation of the Father and our imitation of God.
A few years ago we visited friends in Haarlem in the Netherlands. They knew we loved art and organized a day trip to the Vincent Van Gogh museum in Amsterdam. Van Gogh was a late starter, but a prolific painter. And he learned much from imitating the techniques of other artists. Besides the many works of art there were a number of letters that gave surprising insights into his development as an artist. I remember one amusing letter between two others artists, discussing Van Gogh's progress. It was rather condescending and the artist did not seem to have much hope for Van Gogh becoming a real artist. I was amused because this artist's work is not valued nearly as much as Van Gogh's.
Painting is a great way of illustrating the three levels of mimesis.
Level one would be imitating every brushstroke. Although one may be able to reproduce the artwork of a great master with precision, we would not consider the imitator to be an artist in his own right. Such imitation lacks authenticity and originality. This level of imitation is however necessary to move onto higher levels of mimesis.
Level two would be the imitation of the techniques used by the master/model. The kind of brushstrokes, the process of preparing the canvas, the technique of starting with darker colors and working towards lighter colors … all these can be imitated without a slavish copying of every movement. This kind of imitation could produce an artist that we recognize as an artist in his own right. Yet, if the technique is too obviously a copy of a technique already well known, it would diminish the value we place on its uniqueness.
Level three would be to reflect or imitate the desire of the model. For instance, impressionistic painting does not aim to reproduce a photo-realistic image, but rather it aims to capture the movement of light, to give an impression that allows the observer to imaginatively complete the image. It therefore takes into account the way in which the mind of the observer would perceive color etc. Van Gogh's early learning involved the first two levels of mimesis, but what made him the unique artist he was, was this third level. The desire to present the living, moving beauty he observed allowed him to produce art that still captures our hearts today. It is this level of mimesis that is most unconscious.
In the gospel of John, words indicating mimesis such as 'even as'; 'just as' occur more than forty times. Eleven times in the context of Son-Father mimesis, and twenty-six times in the context of Believer-Jesus/God mimesis. That could be the subject of another essay – what I want to emphasize is that the mimetic relationship between Son-Father-You is prevalent throughout this gospel. But mimesis has often been reduced to a mere mimicking of Jesus on the first two levels.
I can mimic the action of another and still remain exactly who I am. I can mimic the technique of another and remain exactly who I am. But I cannot mimic the desire of another without being transformed in the process. For desire is not a quality separate from what I am, it is the movement that animates and gives life to who I am. To reflect the desire of another is in fact a process of allowing myself to become the image of the one I behold.
Maybe because of the first two types of imitation we naturally have an aversion to the idea that we are formed by others. We don't want to be copies. But in reality, nothing influences us more, nothing shapes us more profoundly than the relationships we are in. It might even be our determination not-to-be like someone, that shapes who we are. There is however no way we can escape the fact that we are beings in relationship and without relationship we are not.
It is exactly in the context of reflective, transformative relationship that Jesus introduces us to Abba – our source and goal. We cannot reflect what we cannot see. Jesus visibly demonstrates what the Father is like so that we might be … astonished.
…the Son can do nothing on his own, but only what he sees the Father doing; for whatever the Father[e] does, the Son does likewise. The Father loves the Son and shows him all that he himself is doing; and he will show him greater works than these, so that you will be astonished. (John 5:19,20)
It is in this moment of astonished wonder that we are transformed, that we are the image, the reflection of God.