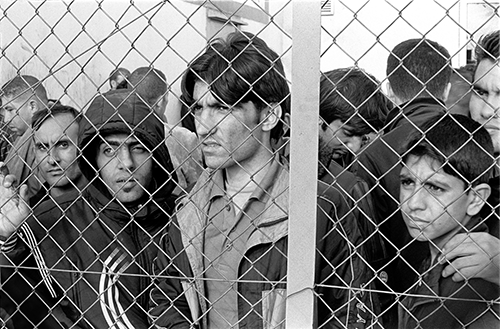 Why are we secretly afraid of people who are different – whether it's their culture, race or language? Yes, differences might make us uncomfortable, unsure how to speak or act in their company … but I think what scares us most is not their difference, but the possibility that they might be more like us than what we are willing to admit.
When we are insecure in ourselves, the differences between us and others becomes essential in giving us a sense of identity. It is the differences that makes us unique. And so while we openly draw attention to the differences and consequently the superiority of our own culture and way of life, while we attempt to stir fear by emphasizing the unknown … what we actually fear more is that others might be too much like us. For if my identity is based on my superior difference, then the discovery of likeness will make me, well, … ordinary, even unnecessary.
Only when we find a way out of our own insecurities, our sense of lack and deficiency, will we no longer perceive likeness as rivalry. When we find peace within ourselves, the likeness of others becomes an opportunity for friendship, and their differences an intriguing opportunity to discover even more about ourselves. We find our most authentic selves not in desperately protecting the boundaries of our self-made identities … but in giving ourselves for the benefit of others. Mother Teresa once diagnosed the world's ills in this way: we've just "forgotten that we belong to each other."
For me this was one of the reasons why the image of the drowned little migrant boy was so powerfully disturbing. The innocence of this child reminded us that we are not just dealing with scary 'different' people … but with people who might be very much like us. What beautiful courage has been shown by Germany and a few others, to rise above their own fears and insecurities and welcome others as their own.