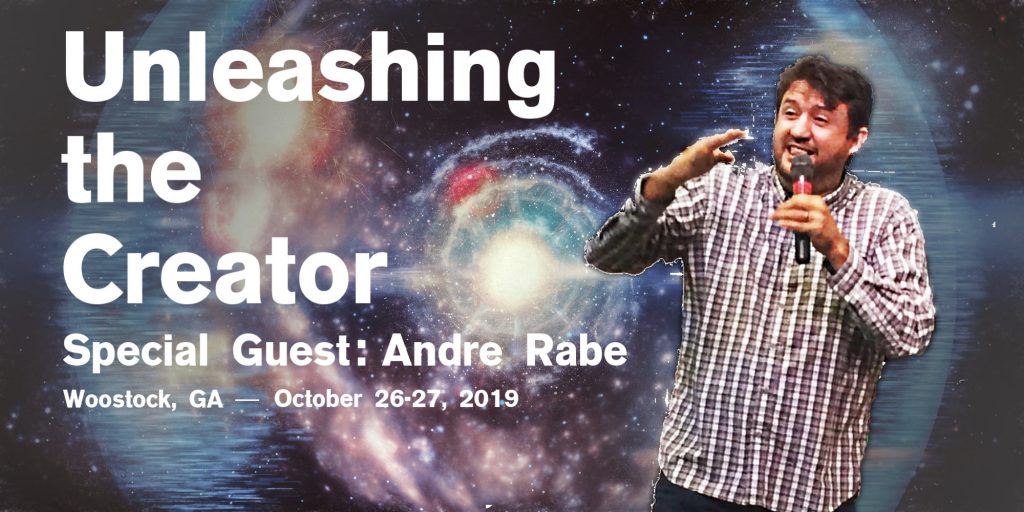 Three sessions over 2-Days:
10/26 – 3pm-5pm
dinner break
10/26 – 7pm-9pm
10/27 – 10am-noon
The idea of incarnation, of God becoming flesh in our existence, and of us participating in this creative dance… The freedom God finds, he finds in your life. Join us, with Andre Rabe, as we learn what it means to "Unleash the Creator".
This is a FREE event. An opportunity will be given to give towards their ministry.
Our Host for this discussion will be Andre Rabe, author of Desire Found Me, Imagine, Metanoia, Adventures in Christ and Secret of Contentment
Hope to see you there and bring a friend!
Facebook event link: https://www.facebook.com/events/662528297563481/