Coming Soon!
Look inside: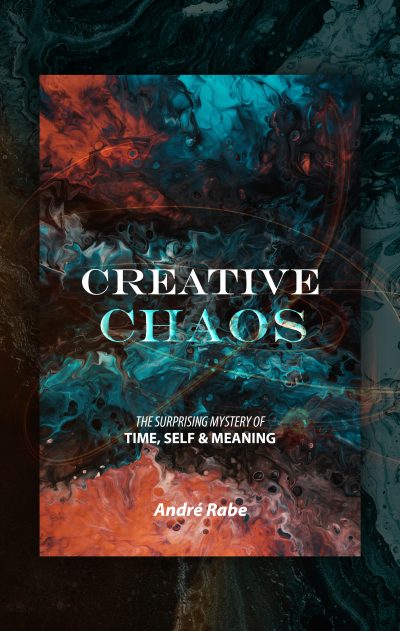 Reviews
In reading Creative Chaos by Andre Rabe, I discovered to my joy that theology can still be both intellectually profound and profoundly moving. Rarely in recent years have I come across such an excitingly transformative reflection on the hidden meaning of Christianity. Informed not only by biblical scholarship but also by the sciences and an awareness of the brutal history of human violence, this succinct work digs deep beneath conventional Christian thought in search of enlivening currents of meaning crusted over by centuries of dubious religious assumptions. Readers will find in this surprising text that both Christian teachers and their sophisticated opponents have too often blunted rather than exposing the meaning of divine creation, redemption, the crucifixion, and resurrection of Jesus. I strongly recommend this book as one not only to be read but also reread.
– John F. Haught – Distinguished Research Professor in the Department of Theology at Georgetown University,
---
Andre Rabe's latest work is his essential re-imagining of the Christian meta-story. With easy, deft hand and keen theological instincts, he guides us through scripture, Genesis in particular. Understanding the first book of the bible as a back-and-forth of the unconscious and conscious selves he demonstrates how the God of creation is seeking continually to tease human beings forward, to the depth of relationship which is love. The anthropology of Rene' Girard forms a leitmotif, revealing how humanity began on the wrong footing of violence and rivalry, and yet in Christ, a new-and-true way of being human is offered, one of nonviolence and forgiveness. Christ thus "re-sets the trajectory of the human story." The outcome is a holistic, healing narrative of seduction to love, so different from the divided, unhappy legacy of the old reading, with its damaging binaries of paradise/fall, heaven/earth, perfection/sin, grace/law. Rabe's work represents an epochal moment of fresh reading, one that is happening in many ways throughout Christianity but is given here what could very well be its classic presentation. This book overcomes violence not simply in the obvious, physical sense, but as the very key to existence which has framed everything for human beings, including the interpretation of the Christian message itself. According to Rabe, it is exactly all this which God in Christ is saving us from.
– Anthony Bartlett, Ph.D.
---