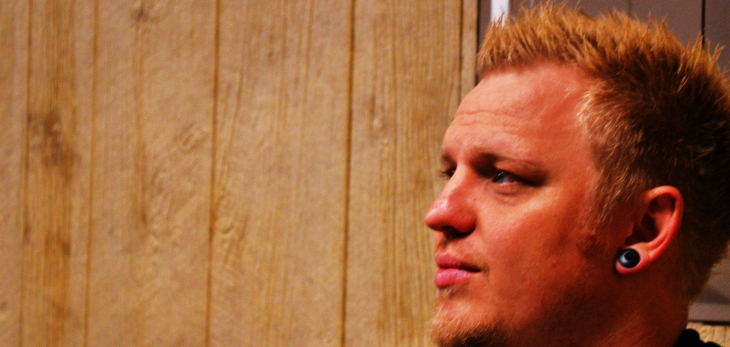 My father was a man who continually studied the Bible. He's currently a 35-year veteran of pastoring local churches. During that time, I've watched him pour over the scriptures, all in an effort to "get to know" this God. Much of what I believe today was fundamentally influenced by his wrestling with the scriptures and his continual commitment to not only hold them as holy and sacred, but also as a product of other human beings who wrestled with God in the same way. This idea that the text can be simultaneously a product of human and divine origin seemed normal to me growing up, though I do remember a stint where I fell prey to the allure of a perfect text. But I digress.
I grew up with the text in my home. Not just a dusty bible on a shelf somewhere in the back hall, never being read, but a living text that was open every day, read to us at night (and not just the "obey your parents" verses, those were reserved for faux shouting matches), studied and re-studied. We had the classic Christian game "Bible Trivia" in our home of course, only our edition was, shall we say, more "special". On numerous cards, in my father's handwriting, there were phrases and answers crossed out, with the "correct" version written in. I still remember the first time I decided to challenge my dad on one of his corrections. I remember feeling sheepish when I turned to the text, and there it was in black and white. He was right. They (my parents) were always right.
Until they weren't.
We likely all remember the moment when we first realized our parents had issues, were wrong, or believed something we thought foolish. I'm not talking of those times when they admitted they had been at fault in yelling at us, or at fault in an argument. I mean the kind of realization that shakes us as young adults. For some it is realizing their parents are committed to work, ministry or their own endeavors above family. For others, it is realizing their parent's worldview is narrow and skewed, most often in a Westerly manner. I don't specifically remember what brought me to the place where I realized my own parents humanity, but I remember how it made me feel. Everything felt different. Truth felt untrustworthy for a time and I frequently thought to myself, "Could I believe anything they had said to me if they had this issue?". After a short time though, everything settled down. The world didn't stop spinning on its axis, cities didn't crumble, and truth became trusted again. The issues weren't gone, but I began to realize a life lived amid the issues is a real life.
It is this humanity that then inspired me to begin my study of the text so many years later. A humanity that allowed my father to be open with us about his questions regarding the Bible. His own use of Jesus as the word and revelation of God is what spurred me toward theology so many years later.
And just like I remember realizing some of the problems my parents had, I remember—vividly—the day I realized there were problems in the text of the Bible. I'd been taught about the "seeming" variations of dating in the gospels, how the authors used different calendars or some other excuse to dismiss the contradictions and disagreements. Mostly these were minor mental gymnastics, but they settled my mind. For a time. I'd been taught about contradictions in the text, more specifically, how they don't exist, and anyone who suggested otherwise was "of the devil". With all that fodder behind me, it's no wonder I was fearful in approaching the problems I'd begun to see in the text. Everyone who's begun to question the Evangelical doctrines of inerrancy and infallibility can name one or two verses that "did it" to them. Above all the other questions and problematic verses in the text, the following verse hit me square in the face.
If a man happens to meet a virgin who is not pledged to be married and rapes her and they are discovered, he shall pay her father fifty shekels of silver. He must marry the young woman, for he has violated her. He can never divorce her as long as he lives. – Deuteronomy 22:28-29 [NIV]
There are a number of questions I had when I first read this passage.
Is rape ok as long as the virgin is pledged to be married?
Is it ok as long as they aren't discovered?
Would God really force a rape victim to become the property of her assailant until he dies?
Is a woman only worth 50 shekels of silver (roughly $500 today)?
My mind was foggy. I'm convinced this is what began global warming—the day I realized the text had issues. Big ones. If everything in the text was "God breathed" as I'd been taught, then I must believe that, at a minimum, God had at one point in history ordained not only the forced marriage of a rape victim to her assailant, but it seemed as though He even authorized the rape, offering such trivial punishments in a patriarchal society. It appears at first glance that God not only authorizes the imprisonment of a woman, it seems also that He's only concerned as long as she's:
A virgin.
Not pledged to be married.
Discovered.
Belief in a God that treats people this way went against everything I'd been taught about the nature and character of God as revealed by Jesus. I was forced to do as I'd done when I realized my parent's issues. Deal with it. The text isn't going anywhere, it'll wait. And wait it did. I went almost a year without cracking a book or the Bible again. Finally, I'd had enough and it was time to begin to look at things with a little more open mindedness. God could not both be the "divine penner" of the text and the purveyor of free-will that "they" say He is. Verbal Plenary Inspiration⁠1 not only stands full face in opposition to the doctrine of free will, it assumes a level of arrogance about a certain translation of the Bible proven to have various textual errors in the manuscripts.
What I've learned is to be lenient with the text. Sometimes, we're dealing with poetry. Other times, it's history, as best as it could be remembered. Still other times we read mythology, folklore, fable and parable. But how on earth do we weed through all this? What is what?
For me, the question became "What does Jesus say?". Jesus says so many things about the character and nature of God that fly in the face of the revelation given through the Old Testament prophets and poets. Often, his speech isn't quite so direct as we'd like him to be.
Jesus tells his disciples they don't know what spirit they're of when they ask if they should call down fire. We all know the story. But what we likely don't put together is what Jesus' speech does to the revelation of God in the Old Testament. If "calling down fire" isn't something that someone who has the Spirit of God does, then what are we to think of Sodom and Gomorrah? What are we to think of Elijah "calling down fire" from heaven?
For that matter, why would we think that any sort of "fire" would be in the destruction wheelhouse of the one Jesus tells us doesn't act that way?
You see what I mean. Problems. Big ones. Biblical authors that not only disagreed with Jesus' revelation of his father, but to add insult to injury their opinions of God have been called "inerrant" or "infallible". (Note: there's a distinct difference – inerrant simply means "without error" while infallible means "not subject to any found errors"). Archaeology, history, science and astrology alone have disproven many of the claims made in the text (see the sun "standing still" – the sun doesn't move), but if that weren't enough, we have the words of Jesus declaring to us that the revelation of his father from the mouths, quills, and hands of men and women were sub-par to his own revelation.
Growing up with the text requires that we grow up ourselves. Something that is fallible, errant, has problems is something that is uniquely "holy" because it summarizes all that is human. And if the incarnation teaches us anything, it is that nothing on earth is quite as holy as human.
You can read more of Caleb's thoughts here: http://theimperfectpastor.com
Read the rest of The Scriptures Series